Stepping Into a New Role: Professor Tony Jenkins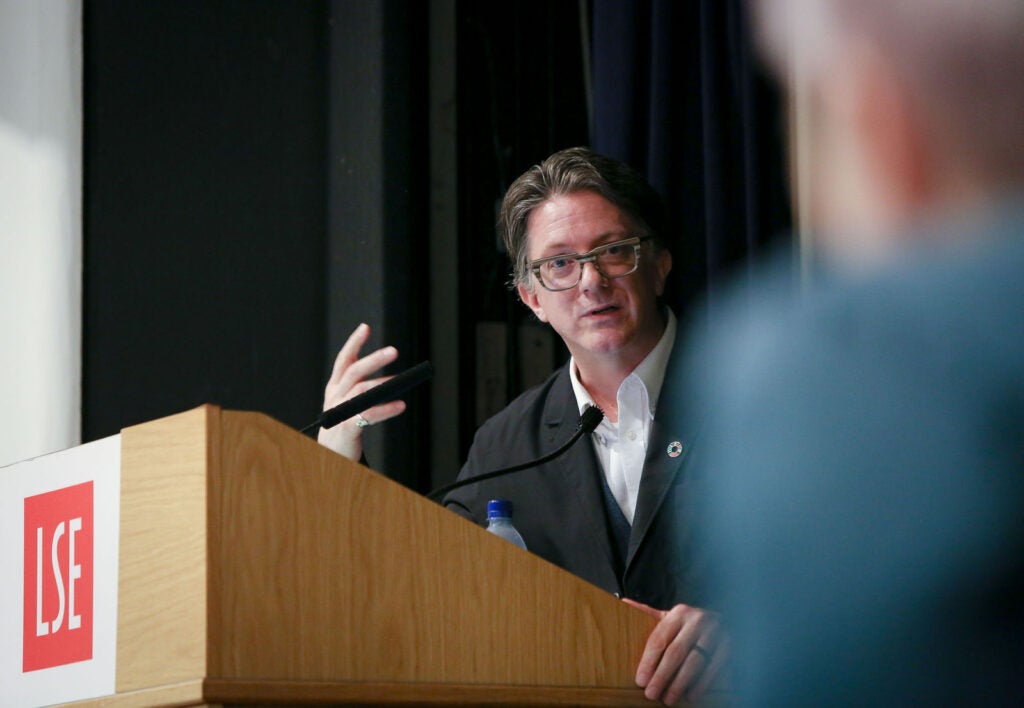 What are you most excited about in continuing with your new role within JUPS? I've been teaching in JUPS for 6 ½ years, first as an adjunct and then for four years as a full-time lecturer. The transition to Assistant Teaching Professor comes with the new responsibility of student advisement. Believe it or not, I'm really looking forward to this task. I believe learning at Georgetown – and especially in JUPS – doesn't end in the classroom. My teaching philosophy has long been rooted in the idea that learning is the process of becoming and growing, and that the purpose of the education we facilitate is to support students in the development of critical and reflective capacities that are foundational to ethical consideration and social and political action. Perhaps more fundamentally, our goal is to support students in becoming good people. I look forward to manifesting cura personalis toward supporting students in their journeys of becoming agents of change and social justice.
I'm also looking forward to engaging more students in my research and advocacy efforts. I've coordinated a small team of JUPS student researchers for the past several years that has conducted research and youth programming in support of the Global Campaign for Peace Education. This summer the team published Peace Education for Youth: A Toolkit for Advocacy and Planning, which is designed to support students across the world in advocating for the integration of peace education opportunities in their schools, universities, and communities.
What do you envision for the future of JUPS? While JUPS is already one of the largest and most vibrant interdisciplinary programs at Georgetown, I have grandiose visions of our program becoming a pillar of the GU experience. JUPS is problem centered, visionary, action, and future oriented in a way that I believe all university education should be. We critically and holistically examine existential crises ranging from climate change to nuclear proliferation, and probe into the intersections of more quotidian experiences of injustice, including racism, patriarchy, militarism and political polarization. We see these as not just abstractions to be studied, but challenges to be addressed and transformed. Our students learn theory so they can effectively apply it in their personal and professional lives. Practically, I would love to see Introduction to JUPS become a "university course" required of all undergraduate students.

In the near future I would like to explore creating more opportunities for community building amongst JUPS students, with the possibility of establishing a space where students can meet on campus to collaborate on practical action and research for social justice as well as learn from each other. This would complement our current efforts to make more of a cohort experience for JUPS majors and minors.