JUPS Students Contribute to Global Research Initiative on Mapping Peace Education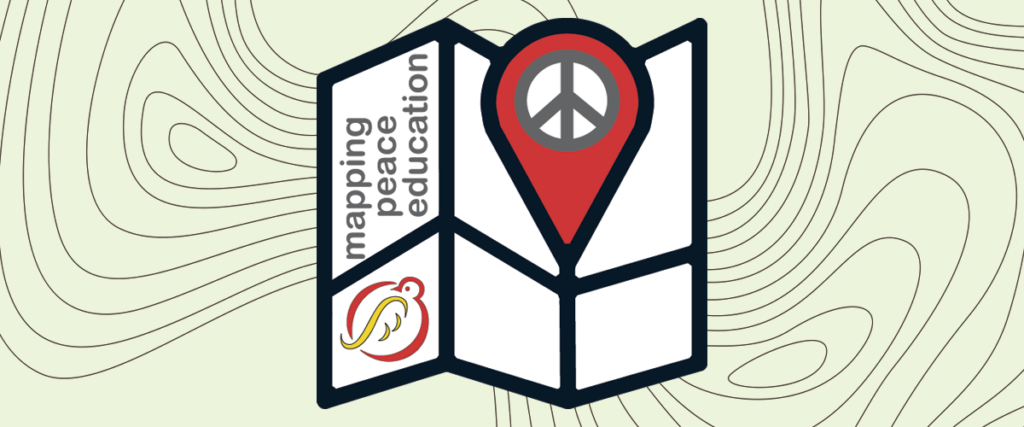 "Mapping Peace Education," an online tool and publication analyzing global peace education efforts, is a new research initiative of the Global Campaign for Peace Education and several leading organizations engaged in peace education research and practice. This dynamic resource is designed to support the development of contextually relevant and evidence-based peace education through data and analysis on global formal and non-formal peace education efforts with the end goal of transforming conflict, war and violence.  
"The project is envisioned as a go-to source for country-level documentation and analysis of peace education efforts," says Tony Jenkins, managing director of the  International Institute on Peace Education and professor in the Justice and Peace Studies Program.
A Program for Peace
"Mapping Peace Education" has its roots in a 2019  student project as part of the JUPS 407.01: Peace Education seminar taught by Jenkins. These students, who hailed from the College, the School of Foreign Service and the Law and Graduate School,  were paired with peace education mentors from different countries with the intention of developing country profiles that would be shared with the global social movement Global Campaign for Peace Education. 
Many of the student drafts were incorporated into the final profiles of "Mapping Peace Education" which were further developed by country experts.  The project will eventually document peace education efforts in every country around the world, with 20-30 country profiles added annually.
Caelan Johnston (C'22), who supports Mapping Peace Education as  a youth researcher for the Global Campaign for Peace Education,  says that the initiative "provides a wide breadth of data on peace education efforts around the world for researchers, educators, organizers and anyone who is interested in peace education." 
"The Mapping Peace Education project provides invaluable data to further deepen awareness of peace education efforts globally," Johnston continues. 
As part of her work for the Global Campaign for Peace education, Johnston has been focused on youth outreach. She and her fellow researchers plan to publish a report on the findings from a survey sent out earlier this year that gauged youth knowledge of and interest in peace education.
Country profiles provide an overview and analysis of circumstances of violence, conflict, and injustice; significant peace education efforts;  legislative initiatives supportive of peace education; country efforts in support the achievement of UN Sustainable Development Goal 4.7, target 4.7.1; a directory of organizations pursuing peace education; and curation of peer-reviewed research.  
"Mapping Peace Education" is a global research effort supported by partner organizations specializing in peace education.  Partner organizations identify researchers from within their networks, assist with the maintenance and biennial review of existing profiles, and serve as advisors, researchers and contributors for annual reports. 
The project was launched in October of this year with a special virtual event featuring a dialogue between Tony Jenkins, JUPS Professor and Coordinator of the Global Campaign for Peace Education, and Cecilia Barbieri, Chief of the UNESCO Section of Global Citizenship and Peace Education. Jenkins and Barbieri were joined by a panel of contributing researchers from around the world, including Loreta Castro (Philippines), Raj Kumar Dhungana (Nepal), Loizos Loukaidis (Cyprus), Tatjana Popovic (Serbia), and Ahmad Jawad Samsor (Afghanistan).
For more information about the project, please email the Global Campaign for Peace Education at map@peace-ed-campaign.org or visit bit.ly/mapping-peace.
-by Shelby Roller