Alumni Spotlight: Olivia Fakundiny
CAS' 21 JUPS Minor & L'24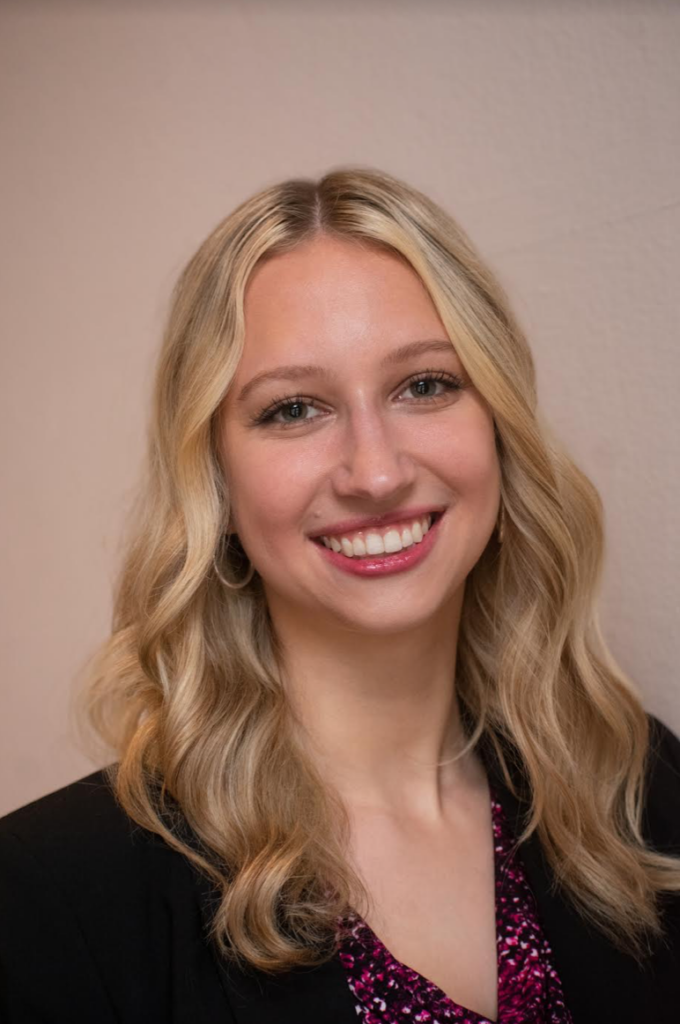 Olivia graduated from the College in 2021 as a sociology major and JUPS minor. Currently, she is a second-year student at Georgetown University Law Center and will be graduating in May of 2024.
Why did you choose to major/minor in JUPS? I learned about the JUPS program while applying to Georgetown and immediately knew that it was something that I wanted to be a part of. I loved that JUPS was an entire program dedicated to the creation of a more systemically just and peaceful world, and I was intrigued by all of the unique courses it offered. After arriving at Georgetown, my JUPS minor quickly became one of the most enjoyable and impactful parts of my college experience. The JUPS program not only challenged me to expand my worldview, but it also helped me to discover my interest in legal work and introduced me to an incredible community of students and professors.

What are your research and scholarly interests? I'm interested in issues relating to gender justice, LGBTQ+ rights, public health, and migration. As an undergraduate student at Georgetown, I had the honor of working as a research assistant for JUPS Professor Marisa O. Ensor. In this role, I conducted research on U.S. policy towards South Sudan with a specific focus on the gender-conflict-environment nexus.

What are you doing after graduating from JUPS at Georgetown? I'm currently continuing my education in justice and peacebuilding as a student at Georgetown Law. Over the past two years, I've had the opportunity to intern with the U.S. Department of Health in the HRSA Office of Civil Rights, Diversity, and Inclusion, as well as with the Consumer Financial Protection Bureau in their Office of Supervision, Enforcement & Fair Lending. On campus, I'm an Opportunity Scholar, a peer mentor in the Georgetown Women's Legal Alliance, and a Senior Editor of the Georgetown Journal on Poverty Law and Policy, the nation's premier law journal on poverty issues. I'm excited to graduate next year and officially begin using my degree to create a lasting, positive impact on the legal field.

What is your most memorable experience from the Justice and Peace Studies Program? One of my most memorable experiences with JUPS was co-leading a two-hour teach-in on mental health with my classmates as part of our Peace Education course (JUPS 407) with Professor Tony Jenkins. The teach-in was centered around addressing mental health as a social justice issue and attracted over 30 participates from the wider Georgetown community. This experience, which involved collaboratively designing, facilitating, and unpacking the event over the course of a semester, was unique to the JUPS program. It not only enabled us to practice the skills that we had been developing within our Peace Education course and the JUPS program overall, but it also allowed us to do so in a way that was meaningful to our community. When I think about JUPS, our teach-in always comes to mind as the perfect example of how the program's innovative approach to teaching and learning contributes to the student-led creation of a more just and peaceful world.