Alumni Spotlight: Dennis Kim
CAS' 21 JUPS Major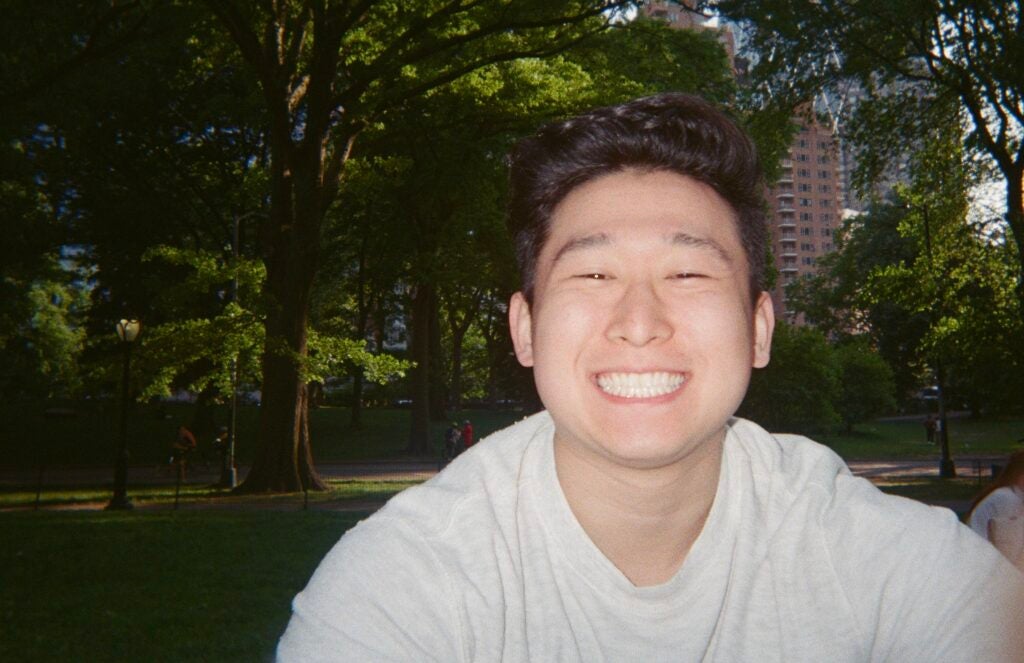 Why did you choose to major in JUPS? I distinctly remember going into my second semester of my freshman year with no idea what I wanted to major in. It just so happened that I was going through the course list when I saw the description for Intro to Justice and Peace Studies. I always had some interest in social justice initiatives so I thought it would be a cool opportunity to take a class that would give me a general background on what "Justice and Peace" really stood for. Professor Atashi did a phenomenal job in engaging her students and creating an environment geared towards learning about the many injustices that occur across the world. From that moment, I was really interested in JUPS and its direct application to real-world conflicts.
What are your research and scholarly interests? This is something I miss quite dearly when it comes to school; which is something I never thought I would say. Once you are out of school, you definitely learn to appreciate the time and effort it takes to be well versed on any given conflict that pops up in the world's newscycle . Learning about the histories of Rwanda or Myanmar, to name a few, really provided an invaluable opportunity to better educate myself when it came to these complex issues of the past and current day. I would definitely like to find more time in consistently reading up on those related articles, which feels like it applies more so now than ever before. 
What are you doing after graduating from JUPS, Georgetown? Right out of college, I worked at the District Attorney's Office in New York City for about a year. I worked as a paralegal within the Trial Bureau and was able to prepare for various criminal cases. For those interested in really learning what our criminal justice system is like, I highly recommend public service as a general route to answer any potential questions you may have. With potential interest in pursuing my law degree, I decided to move on to the Corporate Law world as I have been working as a legal analyst at my current firm for a little over a year and a half now. I am slowly but surely figuring out what it is exactly that I envision myself doing in the grand scheme of things. But for now, I'm content with taking it day by day as I enjoy the everyday happenings of working in NY. Just a reminder, it's okay to take your time in figuring out your professional and personal goals. The hustle and bustle grind mentality doesn't always have to be in the driver seat as it does for so many Georgetown students (I will be the first person to say I was guilty of this as well).
What is the most memorable experience from the JUPS program? The people you get to meet. There is a certain mindset that people in JUPS have. I don't necessarily know how to describe it but being around like-minded individuals who are willing to learn about topics that aren't necessarily the easiest subjects to talk about says a lot. The ability to listen and learn from one another holds a lot of value to me. There's a certain openness and welcoming nature to challenging dialogue that JUPS seems to provide a space for. Some of the most interesting and fruitful conversations I had in college came from talks I had with people within the JUPS program. Perspective is a word I always keep in mind. And perspective is what you will gain from being around JUPS. A lot of the conflicts that occur in our world are a direct result of differing perspectives and the refusal to acknowledge the other side's stance(s). I think the most memorable experiences I had within JUPS were a direct result of conversing and collaborating with my classmates/peers when it came to school assignments or just catching up over a casual conversation.
What would you say to current undergrads considering a JUPS major, minor, or certificate? The first thing to do is to take Intro to JUPS. The class does a very good job of teaching you the core basics of what Justice and Peace Studies is. Like I said before, JUPS brings up subject matter that is very relevant to our everyday happenings. That's what essentially kept me in this field of study. From there, it's more about self-reflection and determining whether it is something you are passionate about. I think sometimes people get the idea that JUPS people are extreme in their views and opinions. That might be true in some cases, but it needs to be emphasized that everyone within the program is committed to creating change within society's already established structures. In my experience, I can tell you for a fact that JUPS has transformed the way in which I approach everyday events and challenges. I take more time in approaching a conflict and considering the multiplicity of factors that may exist. Whether it is a direct application to real life scenarios or a change in the way you approach life events, JUPS will widen your perspective and teach you what a "Just" society really is and looks like.