Alumni Spotlight: Ava Gaus
CAS' 23 JUPS Major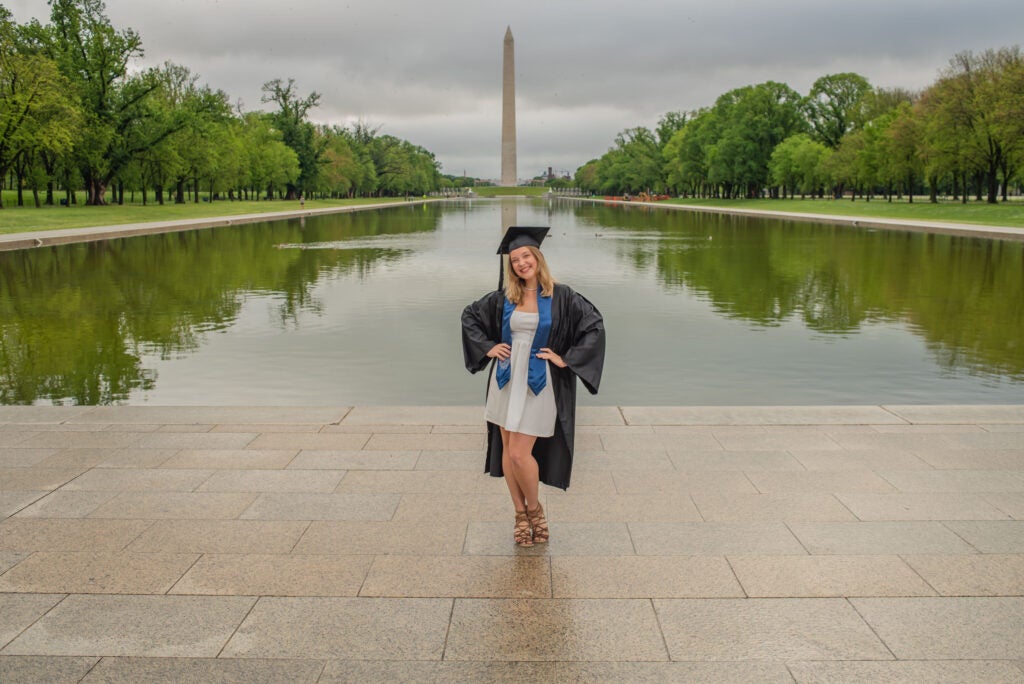 Why did you choose to major/minor in JUPS? I chose to major in JUPS because many of my Georgetown classes focused on understanding the world as it was, and I wanted my major discipline to focus on understanding the world as it could be. I deeply appreciated that my JUPS courses were normative in nature. In classes like Genocide/Justice/Reconciliation, Ethical Issues in International Relations, and Justice & Consumer Culture, I had the opportunity to refine my vision of a just world, and I was able to explore a praxis of community care. Rather than informing me about the details of one discipline, the JUPS major felt like an invitation to bring a fundamentally radical lens to not only the entirety of my Georgetown coursework but also the totality of my life. This was what I hoped I would receive from the program when I first declared the major, and my expectations were exceeded.

What are your research and scholarly interests? The JUPS program sparked my interest in many different topics! I am passionate about the intersection of government and civil society, participatory politics, nonviolent communication, restorative justice, dialogue across difference and polarization, social infrastructure, and education.

What are you doing after graduating from JUPS at Georgetown? I am working as a legal administrator at a law firm in South Florida (where I was born and raised). I am eager to learn more about the legal field, and I hope to explore restorative justice/alternative dispute resolution.

What is your most memorable experience from the Justice and Peace Studies Program?  I fondly remember the JUPS program's 30th anniversary reunion! It was incredible to meet so many alumni from the program and to hear Dr. Mark Lance's reflections on co-founding the program years before. I am grateful I got to celebrate such an important milestone for the program during my senior year at Georgetown.