Alumni Spotlight: Chloe Diggs
COL '19 JUPS Major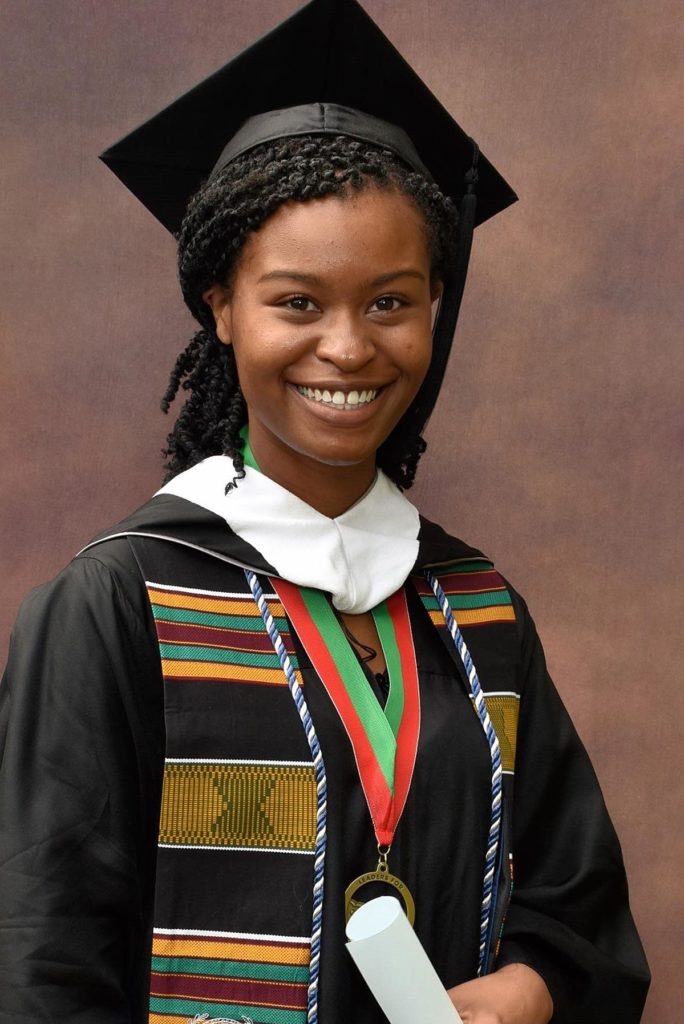 Why did you choose to major in JUPS?
Irving Janis' theory of Group Think, the prison industrial complex, and the Jamaican dairy industry were just three topics covered in JUPS 123 that boggled my mind. After each class, I spent hours speaking with other people about what I'd learned. I still cannot fathom how much my scope has grown since the introductory course. I found a major that galvanized me to make changes in my academic, professional and personal life sectors, a major I didn't know I needed.
What are your research and scholarly interests?
I am interested in how humans and their social and physical environments impact their health. Also, I'm interested in the accessibility of resources and advocacy. Education, law, science, and art are coincidentally my main focuses post-grad.
What are you doing after graduating from JUPS, Georgetown?
I am preparing to take standardized tests that will allow me to further my education. Also, I am saying yes to opportunities that set my heart on fire. For instance, I am participating in an August Wilson Theater Masterclass. My time off is allowing me the space to read, write, laugh, and grow more before taking the official next step.
What is your most memorable experience from the Justice and Peace Studies Program?
I remember learning of the poverty line and its implications in JUPS 123 and making the connection to the numbers on my FAFSA, forever changing my perspective.
What would you say to current undergrads considering a JUPS major, minor, or certificate? 
JUPS will make you ask yourself difficult questions. The answers will stun, amaze, and transform you. JUPS was a perfect vessel and complement to the pivotal time that was my undergraduate education. "Be fearless in the pursuit of what sets your soul on fire." Also, if you can, take a course with Dr. Elham Atashi before you graduate!